The demand for luxury and a customer's desire for pampering haven't disappeared – it's shifted. The roller coaster economy of 2009 changed the way that the consumer feels about brands, glitz, luxury and the price they pay for them. And, the eyewear consumer isn't different.
Offering luxury is still an important part of any optical office, the difference today is a shift to demonstrable quality and selection. More than ever, the brand must deliver on its identity and promise – the consumer demands it. The increased demand for branded products at more attractive price points hasn't diminished the requirement that the brand delivers on the quality of the brand's promise. How can you make luxury accessible for your patients and what are the components of luxury that you can merchandise?
Right Time to Add Luxury
Eyewear consumers look to the optician for new opportunities to meet their wants. All around us, trends and patterns are challenging the traditional notions of eye care and eyewear sales. Independent ECPs face pressure from the economy, the Internet and a constantly increasing and sometimes confusing array of product choices. Combine that with a patient that is still generally unknowledgeable about eyewear but has brand interest and some Internet acquired information, and that makes them ready for something new. And, it's the right time. If you are an independent, there are more of them concentrating their eyecare purchases in your offices.
For the year ending June 2009, Independents did 68% of exams and 51% of the eyewear sales. That's a capture rate of 75%, up from about 60% for the year ending 2008. A 60% capture rate has been pretty consistent for the last 5 years.
The increase has been attributed in part to the increased use of Managed Vision Care (MVC) and the desire to maximize those benefits from one source, typically the independent ECP where the eye exam took place.
Therefore, as the economy recovers, patients may again begin to look elsewhere if they don't see the things they want in your office. So, to maintain the capture rate, ensure that luxury is accessible front and center. Patients need to be able to see that you have changed for them and have a reason to stay as the economy changes.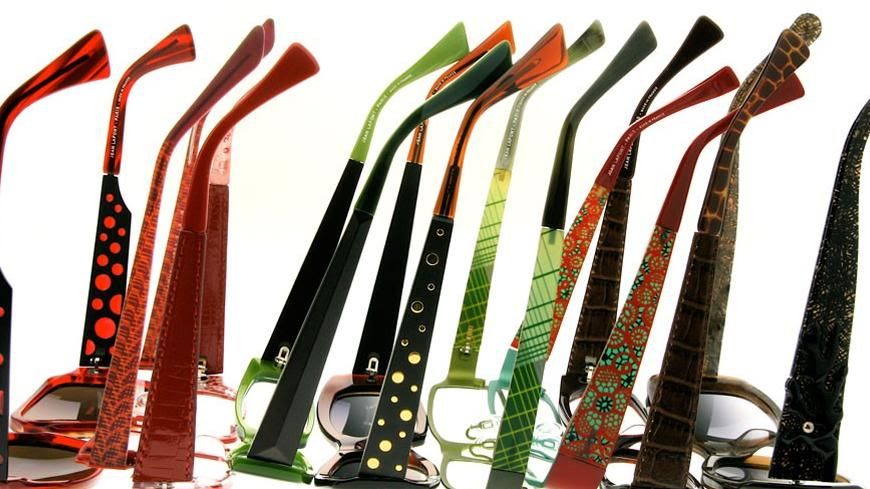 Merchandisable Motivators
Consumers' values and behaviors have changed requiring optical retailers to take a more magnified look at the price, selection, craftsmanship, MVC suitability and the brands offered. You can learn a lot from those that sell around you; stores within stores – department stores that devote areas to particular brands, the way that eyewear is that accessible luxury – just price that bag or shoe for comparison and the private label opportunity. What should be the "take away's".
Know and Manage Price Points
What are your office's three price ranges for good, better and best? Of course it depends on your demographics and your business/office positioning. But, it requires measurement to know. Why?
2009 taught consumers to understand and demand value in the products that they purchased. When showing lenses and frames, be sure that you have well defined price points with the benefits of each clearly understood by both dispenser and them patient. By being able to show the more valuable benefits and describe the reasons that they cost more, patients/buyers gravitate to the better value. That also may include brands where the manufacturer has also lowered the cost to you in order to appeal to consumer wants. Look carefully for some lower priced, name brands and consider private label products. Those brands give your office the products that meet patient wants.
The pricing sweet spot is determined by many things. It should be a representation of your office and is acceptable to the majority of your customers. Also, it's usually the price point at which the patient starts to resist on the purchase.


Look for name brands that are more affordable. Patients seek out brands – be sure to let them know that the ones you carry are more accessible than ever. They shouldn't assume that they are out of reach.

Understand the retail price points that affect the behavior of the consumer in your office. Know the budget range of your patients and try to sell up by focusing on features and benefits, but understand a higher price point might be out of their comfort zone. This is also key to effectively working with managed care benefits.

It is also a key number to know to effectively use managed vision care benefits. Their benefit makes that better pair of eyewear now affordable. Recognize the signs that the purchase was already a stretch.

Also, eliminate small price differences between frames; patients can't understand why one frame costs $10 more than another. Instead, have a larger difference in prices and prepare a benefits list that supports the price point shifts. It will be easier for the optician to communicate and the patient will understand the differences too.



Learn the stretch price point for your office – that will help define a new range of luxury in your search for collections and vendors. Increase the differences between price points. Price points have changed but are not necessarily downward for some patients. In fact, when real quality is paramount, your customer will seek out those brands that make and deliver on that promise. So, identifying and providing an overly large selection of frame offerings in your location's "sweet spot" does not eliminate the need to give the customers who desire higher end product a compelling selection of options.



You can't ignore the patients that wants more. You know them. Be sure that advertising, direct mail and recall is also talking to them.

Luxury for many customers has changed its identity to mean quality and craftsmanship. It also means having items that are unique and exclusive – that meet the expectations of long-term customers. Be able to describe the details that make this product different. If they have an expectation, you must meet it or they go elsewhere.



If you add more exclusive lines, all employees must be able to show off the craftsmanship and differences.

Individuals that have spent $700 to $1,200 for a frame are still part of the market and many are still prepared to buy those frames. Consumers that know what they want and can afford it can be part of your patient base. You must have the product and let them know about it.



Know your patient base and prepare for them with the right products, even those that may be out of reach for most today.
Craftsmanship
The word quality has many definitions and claiming quality can fall on deaf ears. Craftsmanship is a better word. It conjures a use of special materials, with surfaces that are lustrous, textured or smooth. The joinery, material interfaces that beg to be touched, the way temples butt up against endpieces, and logo placement help do the job of selling a frame.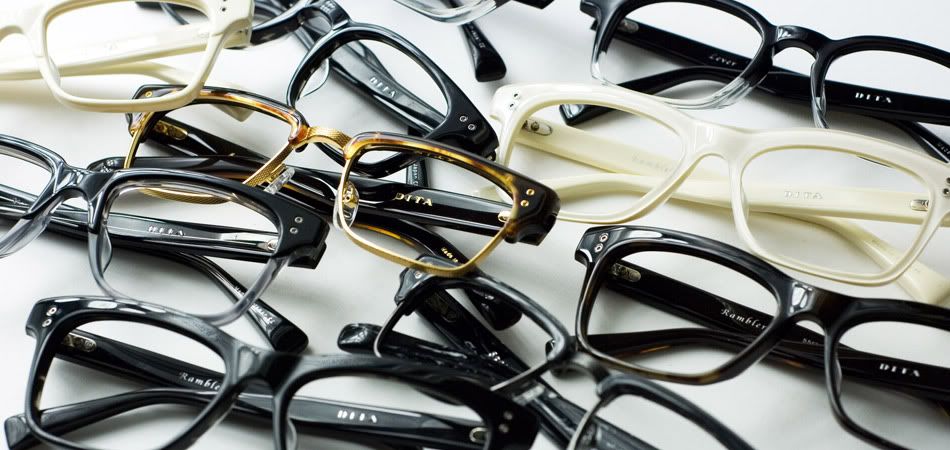 Though price is often a consideration, it isn't the definitive deciding factor for many. However, it has become more necessary to justify a higher price with a strong message of quality forcing retailers to look at their inventories with a more critical eye and cull those brands and vendors that are not up to snuff. Look for handmade, unique and different styling. Then ensure that the price reflects its uniqueness and that all opticians in the office know the things that make this crafted eyewear different.


Be prepared to accurately and specifically describe AND SHOW how one frame is different from another. Be ready to demonstrate the differences.

Don't be afraid to add more luxury brands this year. Patients have rebounded from buying cheap since many have been "burned" by poorer quality. Patients want to know that the money spent, is well spent.



Say 'I won't compromise your expectations for great eyewear – this frame exceeds your expectation of great value and the experience you will have with it'.
Brands
A brand is much more than a name or a logo. It identifies the products and/or services of one seller or practitioner, and clearly differentiates them in a meaningful way from the competition. A brand is a set of differentiating promises, which link a business or practice to its customers or patients.


Brands that become part of your luxury tier represent you – choose them wisely.

In uncertain times, brands help reassure the patient about their purchase. In fact, if you are able to describe the brand attributes accurately, and patients nod and can repeat them back; it makes the patient feel knowledgeable and more confident about their purchase decision. Consider how you can use each of these positioning descriptions with a patient to confirm that this meets their wants and needs.
"The perfect accessory to complement a career woman's many lifestyles"
- Dana Buchman Vision

"Parisian elegance, discreet luxury, technical knowledge and only the highest quality materials"
- Lafont

"Young, vivacious and glamorous, the everyday fashionista"
- Vogue Eyewear

"Reaching back to take a look forward"
- John Varvatos Eyewear

"Clean and minimalistic with a sophisticated combination of elegance and engineering"
- Evatik

"Bold and assertive, refined style and craftsmanship"
- Karl Lagerfeld Eyewear

"Aspirational, Accessible, Modern: Forever 30"
- Adrienne Vittadini Eyewear

"Visiting the past for the technology of the future"
- Lightec Carbon

High quality, on-trend designs at unprecedented price points"
- Ogi Eyewear

"Clean Danish design with an unexpected twist"
- ProDesign
Use vendor's words to help choose the collections that will sell and put their words in your own mouth.

Private labels have also gained market share. If they represent your office and your brand, they must mimic the trust that the patient has had in you. Be careful though to be sure that the private label brands can co-exist with the other luxury brands carried; differentiate them with innovation so there is a meaningful difference in the value that the patient receives.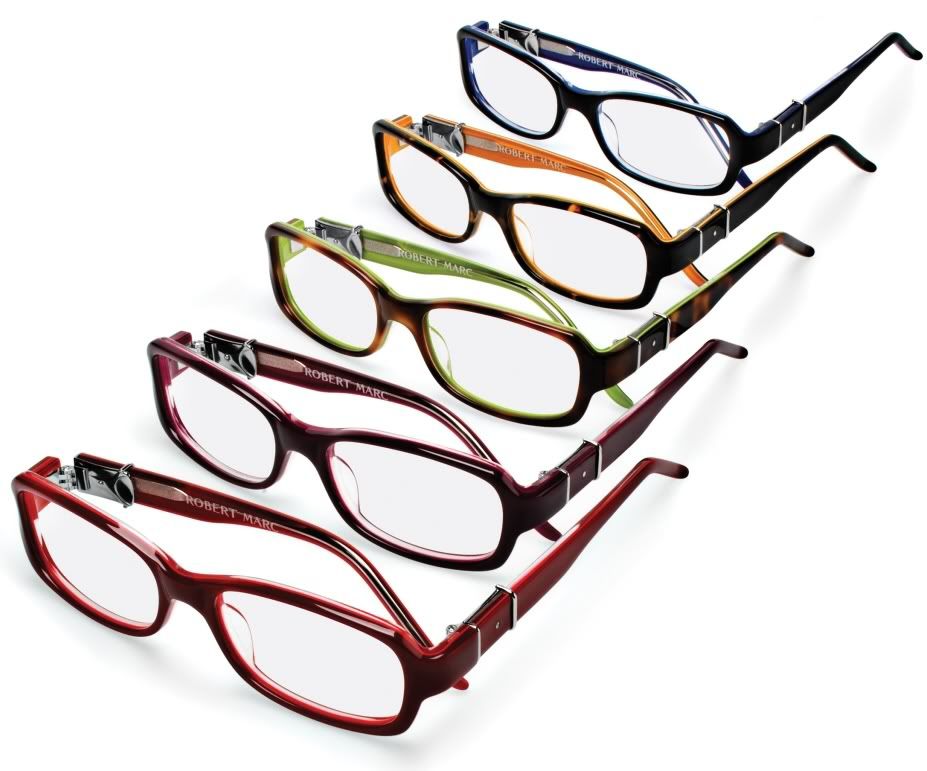 Selection and Inventory
The suggestion is deeper, not broader. This means, reduce the number of brands carried and for those that are meaningful – add depth in colors, styles and sizes. That goes for both clear and sun targeted styles. This assures that the patient, tickled by the brand has the right choice. Inventory requires better management so that means getting yourself and the patient focused on the brands that match your office identity. To move into affordable luxury, identify the brands and don't dabble. Have enough to show that it is a serious (ad)venture. Being better focused on inventory by reducing the number of brands also reduces returns because you can focus on proven sellers.
Most patients want to actually touch and try on frames. Having the right color or style makes the process faster and easier. They can't get the real frame experience on the Internet. For the luxury patient, it is an important part of the eyewear experience. But, at the same time, Internet pricing and the carryover of ease of purchasing of other online item(s) lures patients.


Help simplify the purchase process where possible. Your patients have plenty of other things to worry about. No worries for eyewear that is stylish, luxurious, and high quality and is right there to touch and try.

Always have the best selling styles and brands available for patients to purchase. Consult your reps for this information and write down what they say – hold them to their recommendations. However, it is your judgment that is responsible – take advice but make the decisions for your store that matches targets and customer wants.



Review your vendors for the category – Best of Frames. Understand the programs that they have that can add to the way that you present yourself to patients.
Managed Vision Care
Maximizing insurance plan allowances and reimbursements has been a major driver in eyewear sales. About half the US population has a MVC plan. Using it pays for the basics and makes the luxury brands even more affordable. Remember, MVC plans are part of the reason that capture rate has increased through the first half of 2009.


Calculate frame price points with the reimbursements received by the variety of plans accepted. This will help to determine the price range of the luxury category carried. Then look for brands that meet that pricepoint.
Loyalty, Home and Away
Loyalty and forming solid relationships is important, both between the retailer and vendor and the retailer(s) and their staffs and customers. Stick with the vendors with whom you have developed a close relationship. They can help develop a plan for the addition of luxury or the brands that you have been skeptical about adding.
Smaller vendors, with definable differences, can really change your appearance to patients. They add quality, color, texture and style without pushing up their price points.


Compare what each brand brings – determine gaps in your luxury offerings and add where there is a price, merchandising or craftsmanship opportunity for patients.

Next, work with your rep to schedule training about the brand, the words to use with men and women (they are different) and role-play for effect. Frames with new material technologies (wood, bone, silver, gold, vintage), hinges (screws, rivets, screwless) or textures (shiny, matte, printed, laminated) should be understood by all. Training received on new technology as a vital component to the success of any new project.



Don't forget that collections added require that your staff is trained on how to merchandise and talk about them. Read the manufacturers' brochures, talk to peers and add the products that meet the changes affecting the practice. Consider products to add AND products to get rid of 3X a year.
Conclusion
Don't let patients think that opportunity for luxury is out of reach. It's still an important part of every optical office; the difference today is a shift to demonstrable quality and selection.
Step back and take a more magnified look at the price, selection, craftsmanship, MVC suitability and the brands offered in your office. Use the "take away's" listed in this course to add collections and product lines that can make the difference in the "best" or "luxury" segment of your business. Your patients want access to luxurious eyewear; help provide it.
by Todd Hasselius, Shamir Optical
2020mag.com