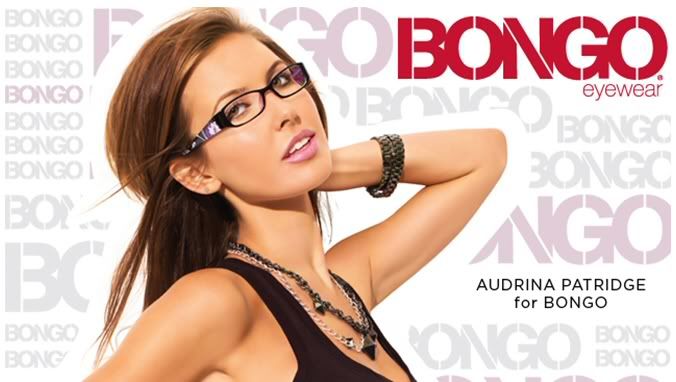 Viva International Group introduces five new ophthalmic styles from the BONGO Eyewear collection this fall. The captivating new styles reflect the chic appeal of young Hollywood combined with a splash of California cool. The collection is designed for the natural, free spirited and trendy lifestyle of today's BONGO girl, as seen in the brand's new Fall campaign featuring "The Hills" and "Dancing With the Stars" Audrina Patridge.
Inspired by expressive floral prints and tropical tones, the collection features a playful mix of temple treatments and floral designs. Applied by a unique high-definition technique, B Layla showcases a flower-pattern motif, which decorates the frame's handmade acetate temples. The Flower Power trend continues with B Carly and B Cecilia, two handcrafted acetate styles with temples adorned by a flower-shaped Swarovski crystal and subtle decorative accents.
Another key design element featured in the Fall collection is the use of color blocking, as seen on the temples of B Sonya and B Sammi, two handmade acetate styles. The straight edge design of this innovative temple treatment creates a sleek outline. A range of trendy colors compliments the mod styling of this duo.
Marketing materials include a 3-piece display and a countercard, which features the new Fall campaign image with Audrina Patridge, wearing style B Layla.