Every new eyewear collection from Efva Attling is an exciting mix of classic styles that look good whatever is happening in the fashion skies, and a number of fresh styles that are always in line with international trends and up-to-the-minute details. Hit TV series "Mad Men" with its 1950s and 60s influences hasn't just inspired renowned fashion icons – it has also been the inspiration behind Kitten and Dr Hyde, two of the new styles in Efva's collection.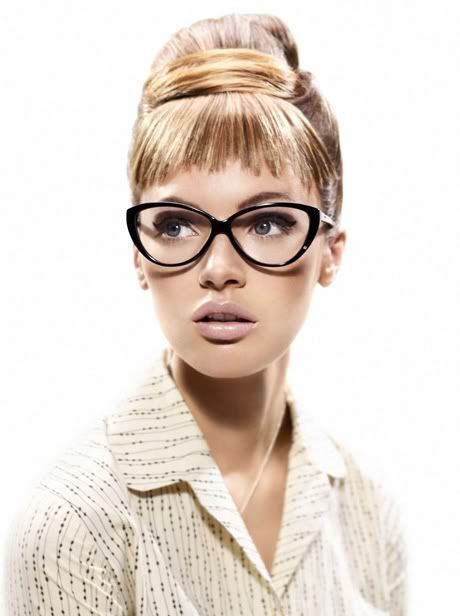 The new eyewear collection from Efva Attling is bang on trend, taking the lead from current fashion with strong influences from the late 1950s and 60s, allowing women to be super feminine and the men to be stylishly masculine.
"It's no secret that Don Draper and the rest of the characters in Mad Men have been the inspiration behind my finding the right 60s look for some of my new styles," says Efva.
"I designed Dr Hyde with Don Draper in mind. It's a classic retro style that comes in shades such as Havana-coloured acetate to get the right feel. The semi-rimless design makes them easy to wear, and the little rhombus forming the decorative element at the front breaks with the traditional circle shaped detail. Dr Hyde are masculine frames, but can just as well be worn by a woman."
"Kitten is the super-feminine equivalent. It's a style I wear myself when the mood takes me – those days when I feel like wearing a wide skirt with a pronounced waistline. Wearing real cat-eye glasses with this look creates the perfect 1960s feel. I think the little glittery gems on the left-hand side of the front, or beauty spot, as I like to think of it, adds an extra feminine touch. To me, this beauty spot is like a little flirtation with the world around me," says Efva.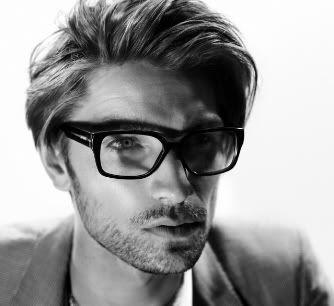 In addition to Dr Hyde and Kitten, the collection contains five optical styles and two styles of sunglasses. As always, there's also an option for those who like to match Efva's jewellery with their eyewear. In this collection it is the Eden style which has sidepieces decorated in the flowers from the jewellery collection of the same name.
Chain Gang is a bolder style, also in Monel metal, with a softly rounded front and full-bodied sidepieces featuring a chain pattern inspired by a chunky bracelet. Chains are a very popular trend in the fashion world, where chain details grace bags, shoes and clothing. Jewellery and chain details are also incorporated in the two styles of sunglasses – Twisted and Pierced Soleil – flattering shades to hide behind when the spring sunshine makes an appearance.
For those who prefer acetate to metal, Liam is an exciting alternative. The virile acetate style with large lenses is designed to suit those with slightly larger faces. It has a very effective pattern detail on the bridge, which also appears on the upper section of the sidepieces. Liam frames with their distinctive character are the choice for those who like to be seen. But those who don't want to follow the trend for large, heavy acetate frames should take a look at Flying instead. This Art Deco inspired unisex aviator style with a Monel metal front and acetate sidepieces is the clear alternative. It's not just the name, but also the three-piece metal corner that puts you in mind of military rank insignia, fighter pilots and films such as Top Gun and Pearl Harbor.
"I'm very excited that men have finally discovered my range of eyewear," says Efva. "More and more men are daring to wear a pair of Efva Attling glasses. This could be because Attling Man, my collection of jewellery and accessories, has now found a solid customer base. It means that men who wear my jewellery and watches also have the courage to go to the opticians and try a pair of my glasses," says Efva.