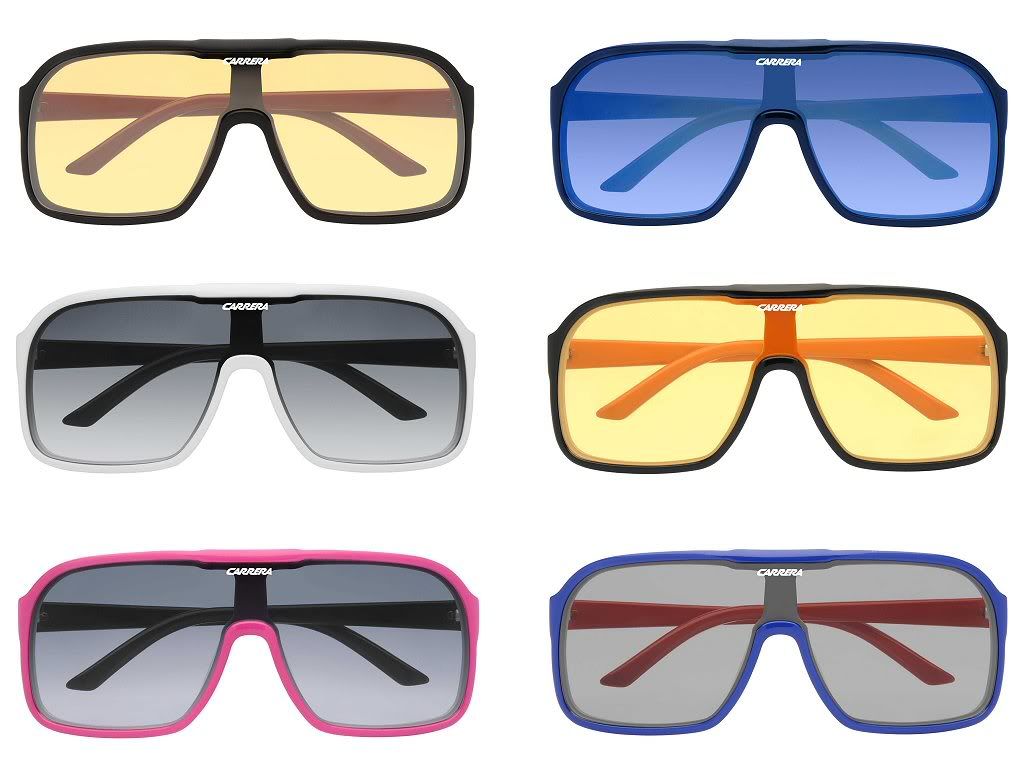 In the wake of the big iconic eyewear success inspired by the stylistic heritage of the brand, CARRERA again delves into its past and presents two models which are sure to be incredibly successful.
Vintage Inspiration
The new CARRERA 5530 sunglasses are inspired by a late-Seventies model from the brand's stylistic heritage and has captured its vintage inspiration, reinterpreted in a modern way. This model has kept its extraordinary vintage features that have been brought up-to-date. They're unmistakable, on-trend and now flaunt a renewed personality. What is more, the collection is enhanced by a completely new model, the CARRERA 6630, which interprets the heritage style with an ample and geometric shielded style that is available in many different colors, also ideal for women.
Contemporary Colors
Color is the key word of this renewed CARRERA 5530 and CARRERA 6630 eyewear. They stand out with their perfect mix of vintage design and up-to-date colors, which go from classic black, black/blue, white/black to brazen fuchsia/white/black, blue/white/red, black/red/yellow, black/red and black/white/orange, and astonish with a very hot look!
The Quality of the Materials
The CARRERA 5530 and CARRERA 6630 eyewear models are made of Optyl, a trademark registered by the Safilo Group. Optyl is an ultra-lightweight, strong and hypo-allergenic plastic material with unparalleled color effects. When style goes hand in hand with quality, what more could you want?
The CARRERA collection of sunglasses and optical frames, designed by Enzo Sopracolle, is manufactured and distributed by the Safilo Group.