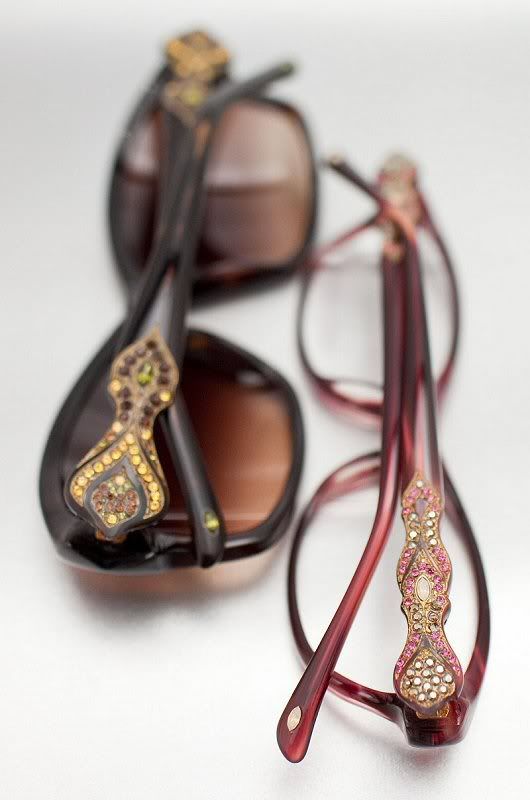 Drawing inspiration from Middle Eastern architecture, the Persia group is lavish and bold. With ornate decoration and sculpted temples, these frames represent the best of the distinguished Persian design aesthetic.
JL 1630SG, a square sunglass, JL 1631, an oval optical style, JL 1632, a classic round optical style, and JL 1641, an international fit optical style, are crafted from handmade custom acetate laminates and boast gold and silver leafing, large navette- shaped genuine Austrian crystals and skived down temple décor that has been integrated into the hinge for a seamless look reminiscent of world renowned Persian-style domes.
This group introduces new stone colors including chrysolite opal, sunflower and sand opal.