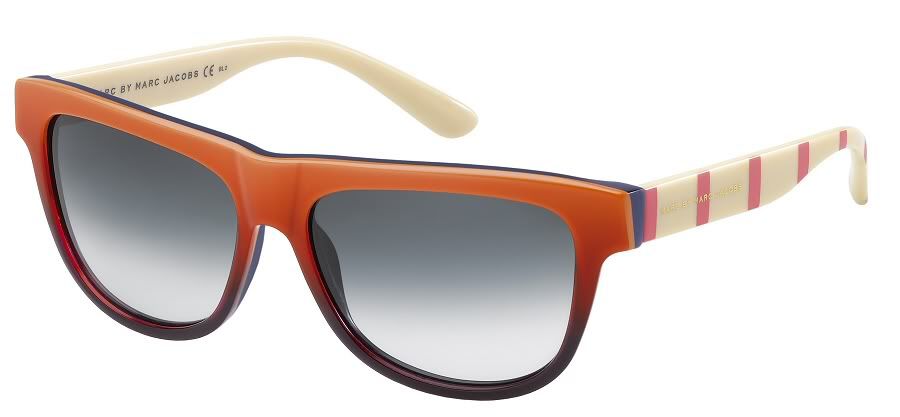 Featuring both acetate and metal styles, the brand's signature stripes provide eye-catching detail to the temples. From rectangular silhouettes for the Men's offerings, to refined cat eye shapes for the Women, the collection is chic and wearable.
Drawing inspiration from downtown New York in the 1980's the new wave shapes are now more colorful than ever. Graphic and angular in their construction; plays on transparency, matte finishes and bold color combinations create modern styles for the Marc by Marc Jacobs enthusiast.
The iconic stripes are interpreted in two versions: a finer stripe available in two tone models (MMJ316/s, MMJ525, MMJ534) and a wide stripe featuring exclusive multi-layer acetate pastel tones (MMJ315/s, MMJ530, MMJ531, MMJ533).